Today, Peter Fragiskatos, Member of Parliament (London North Centre), announced $2 million in funding for the London Children's Museum, on behalf of the Honourable Pascale St-Onge, Minister of Canadian Heritage.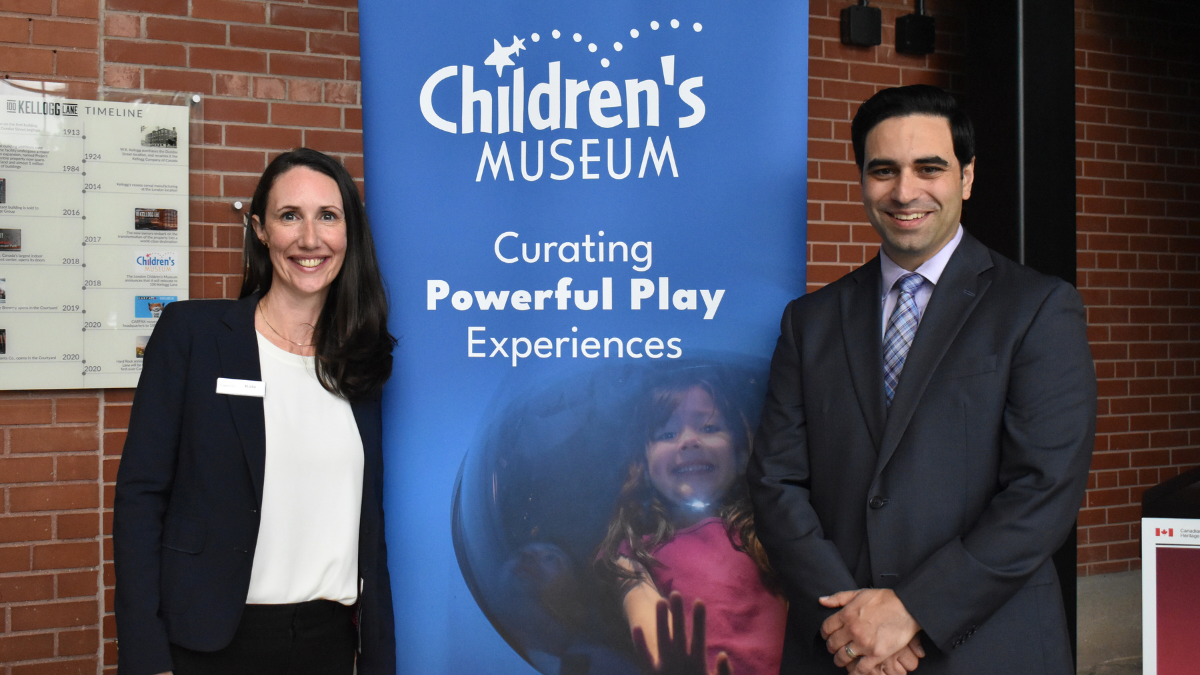 The investment, made possible through the Canada Cultural Spaces Fund, will support the creation of the new London Children's Museum at 100 Kellogg.

The new London Children's Museum will occupy over 36,000 square feet on the fourth floor of 100 Kellogg. This state-of-the-art educational destination will feature eight new and immersive exhibits that encourage children to explore arts, culture, history, science, technology, and more. It will also allow for expanded hands-on programs and greater access to the 7,000-piece collection.
"Thanks to this funding, children will benefit from the knowledge and the rich resources available through the museum's collections and activities. I am thrilled that our government recognizes the importance of culture and arts in our growing community and is supporting this children's museum." —Peter Fragiskatos, Member of Parliament (London North Centre)
With more than double exhibit square footage, this open-concept space will provide over 145,000 visitors annually with hands-on learning experiences. Designed with input from over 500 children, families, and community members, the New London Children's Museum is a museum for children, by children. 
"Funding from the Government of Canada will help make children's dreams for a new London Children's Museum a reality. As an innovative and collaborative educational facility, our new home at 100 Kellogg will provide families from London and beyond with meaningful access to the arts, culture, and history for many years to come. We are incredibly grateful for this support and excited to welcome the community into our new home." —Kate Ledgley, Executive Director, London Children's Museum
The London Children's Museum has secured $18 million toward this $23-million project. 
Stay up-to-date on the New London Children's Museum:

This project is funded in part by the City of London, Ontario Trillium Foundation, Government of Canada, Government of Canada Museums Assistance Program, and Government of Canada through the Federal Economic Development Agency for Southern Ontario (FedDev Ontario).